Kids character sausage
Billy, Billy Bear, Happy Bear & Co.
Our cooked character meats for children offer a vast range of advantages. Our demand for highest quality possible is visualised in our products. Besides impressive and constant design definition, the huge portfolio of different characters is naturally seasoned to suit children's taste.
As inventor of the kids novelty sausage concept, we know what kids and parents expect from us. We have the best suitable product solution.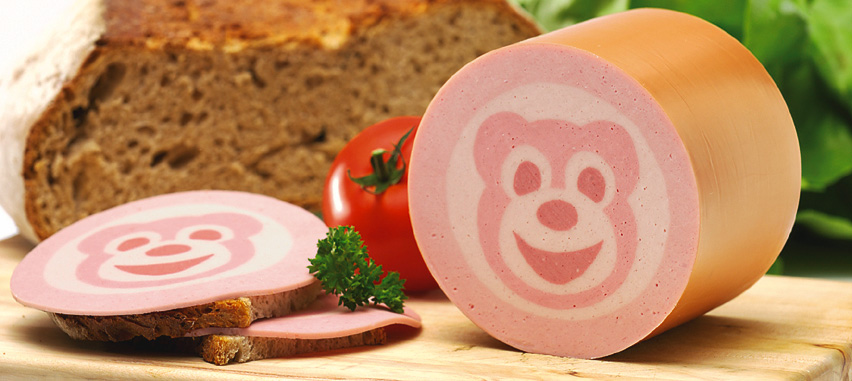 Product advantages
impressive design definition
large range of standard designs available all year around
seasoned to suit children's taste without artificial flavour enhancers
guaranteed allergen free
optional: individualisation of design and recipe
available in different packaging formats (industry, trade, consumer pack) with shelf life of up to 7 months fresh